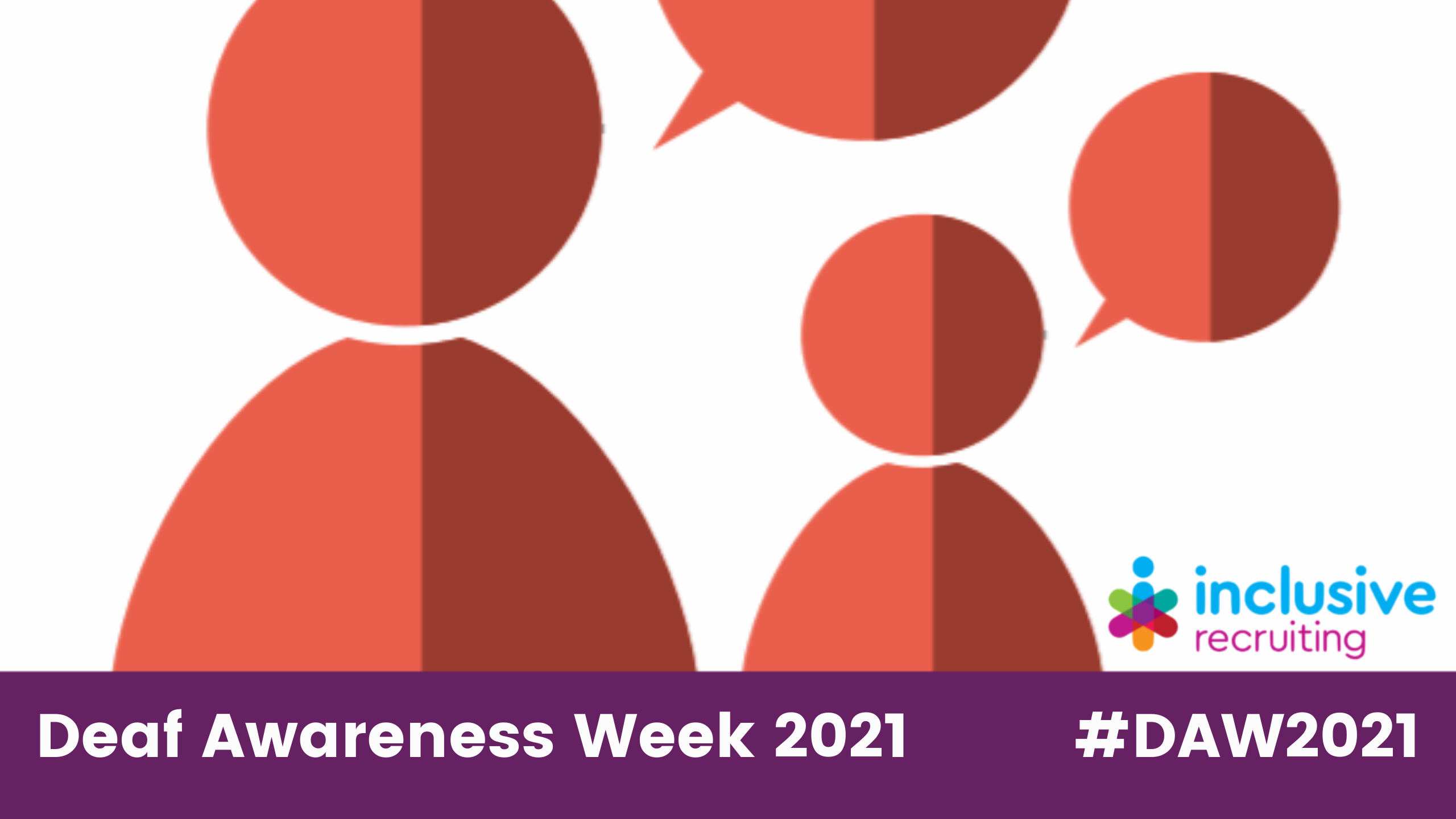 Our huge thanks to Amy Gair for making this video for Deaf Awareness Week 2021, sharing her thoughts on Deaf awareness and inclusivity in the recruitment process.
How did I find my recent interview experience with Inclusive Recruiting?
I found the interview process to be easy because the person who was dealing with the interviews has emailed me the questions of what she would be asking. I found this reassuring because it meant I would not have to worry about having to listen what the person is saying, and be worried whether if I have heard the questions correctly. This has benefited me massively, and this should be used for everyone to make it accessible.
What barriers have I faced in the recruitment process?
I have faced barriers, for instance, they have contacted me via mobile phone which I did not feel comfortable answering because I wasn't able to hear. I had to email stating that I was deaf, and I was worried that I would not be offered the next round of the interview because I was deaf. Thankfully I did get through the next step. However, I feel like emails should be the main method of communication to get in touch with people.
What do employers need to do to recruit deaf people more inclusively?
I feel like that majority of the employers need to state that they are disabled friendly, as this will reassure deaf people to apply for the job. Employers need to offer flexibility, for example; if the job role included having to make phone calls, deaf people can do this by sign video, or having an interpreter, or via email. The employers need to state that they will offer accessible interviews if required at all stages and the application form needs to be in plain English and to avoid jargons.
by Amy Gair for Inclusive Recruiting, May 2021