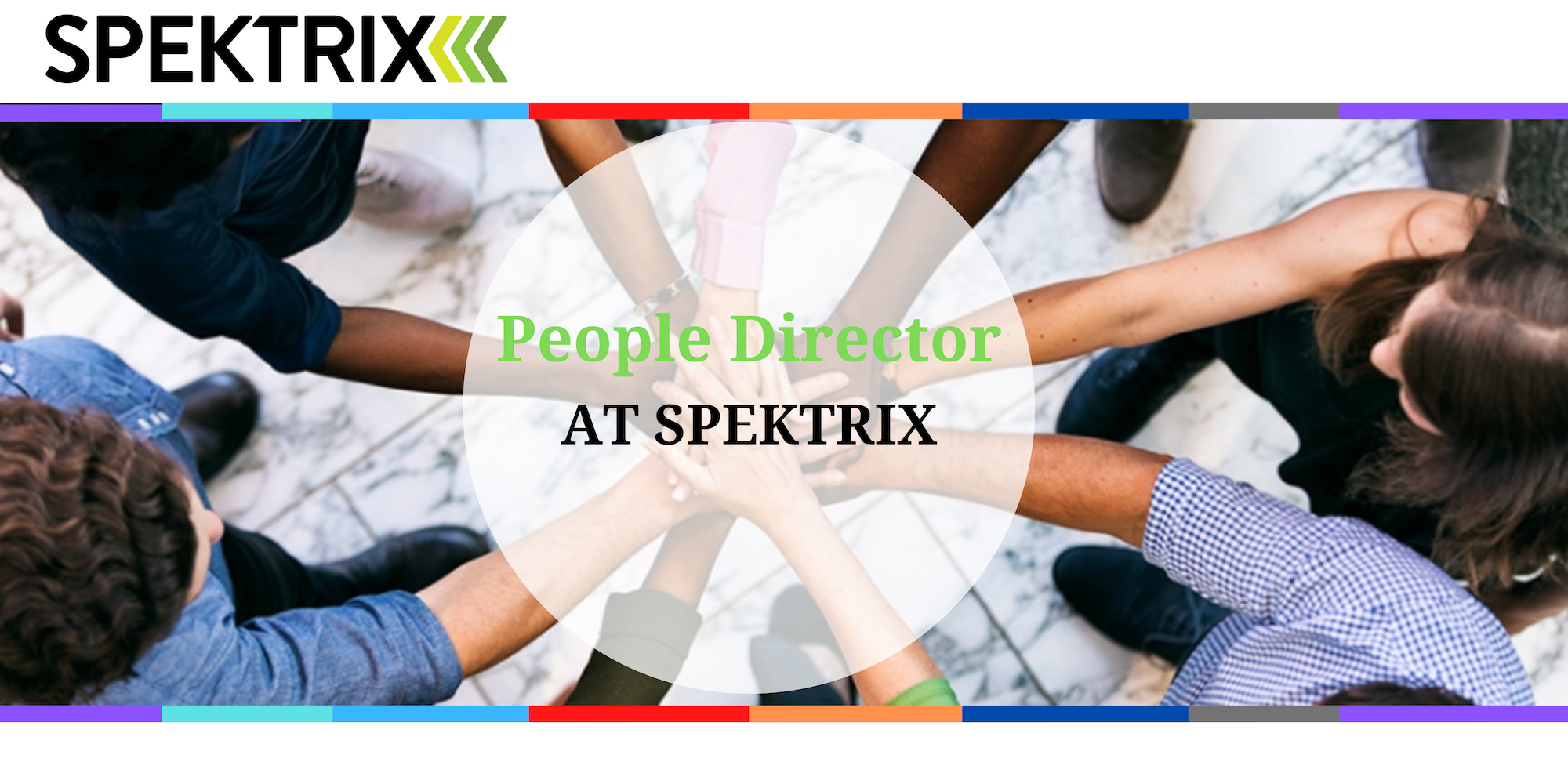 This is an important role that will support Spektrix through to the next phase of growth
Spektrix need a people leader who is engaging, builds partnerships, challenges thinking and supports their people. With the support of your SMT colleagues, you will continue to drive people performance and commitment through great well being practices, guiding and shaping culture and driving diversity and inclusion so that everyone belongs.
About the role:
The People Director role is a senior leadership position within a senior team of 7. This role will have a people team (3 to 4 based nationally and internationally) reporting in. There are high expectations of impact to be delivered through the people team with a particular focus on mentoring/coaching and relationships with multiple individuals across the organisation to drive employee engagement, performance and secure the culture. This is a Global role with an expectation of spending at least 8 weeks a year in New York (over 4 trips or more) and regular working time on location in both of our UK offices. You should be excited about the aspect of this travel as it is unlikely to change and may well increase over the coming years. This role could be based out of either London or Manchester office, the business has a planned move to a hybrid approach of remote and office-based working. Moving to this hybrid approach of working will be a key first accountability for the new People Director.
Key Responsibilities:
Developing our employer brand to ensure we are attracting and retaining a diverse, highly skilled and highly motivated team Promoting best practice in people management & development through areas such as learning and development, employee engagement, organisational design and structure, and line manager coaching Leading on pay and reward, ensuring that everyone is paid fairly, on time and at paid the right amount. Leading on salary reviews of market for comparison and developing innovative ways to reward our teams. Ensuring we have the people-related policies & procedures required in each global market to be legally compliant and developing policies to support a positive and inclusive work culture and working environment Ensuring fairness in performance evaluation across the business and reinforcing the importance of team and individual performance development Senior Leadership business partnering to develop aligned inclusive leadership behaviours, support on people matters and drive OKR's through people. Lead organisation through succession planning/workforce planning globally in preparation for growth, looking for opportunities to develop and drive internal performance and talent. Continuous review and challenge of the EDI expectations (in consultation) and working through teams to improve of shared EDI accountability
Consulted on / supports with:
Supporting and collaborating with the CEO to ensure that there is appropriate focus and traction on the joint SMT accountabilities Lead on ideas and strategy for ensuring Spektrix is a great place to work so we can be an employer of choice in our markets Act as a sounding board for SMT and Managers across the business on people matters Develop thinking on teams, org design, remuneration etc to ensure we're able to scale effectively
About you:
Strategic thinker – someone who thinks deeply about the people related opportunities & challenges that face a growing business and how to frame them up and then tackle them Someone who wants to be in a business with clear social purpose, and a long-term approach (as opposed to a "grow quickly and sell" approach) Someone who places importance on the value of deep relationships with their colleagues and the importance of this to creating and supporting a high performing team and environment, Someone who is excited to looks outside of their own experience for ideas and inspiration (e.g. books, podcasts, arts, volunteering, diverse spaces/people)
Contact us:
If you'd like to speak further about this opportunity, call Priya Cinar in the Inclusive Recruiting team on 0203 397 8333 0r email priya@inclusiverecruiting.co.uk.