At Inclusive Recruiting, we are on a mission to eradicate bias and inequities from the workplace. We deliver Recruitment, EDI Training and Consultancy services to challenge mindsets and behaviours for transformational change. We Teach, Train and Transform to create more equitable workplaces for everyone.
We Are Brave.
We Are Innovative.
We Are Disruptive.
We Are Authentic.
Our USP is our priority focus on equity, diversity and inclusion in the recruitment process. These principles are at the core of everything we do.
Purpose of the role:
For this role we would like you to have an overview of Inclusive Recruiting's online jobs board platform Inclusive Hires, ensuring that all features are working at all times. You will run reports to show stats of candidate registration each week and report to the Head of Operations and Development.
Main Duties:
General site maintenance including but not limited to; logo upload, ensuring all fields and dropdowns are working.

Ensuring full candidate registration process works across all devices.

Candidate profile/dashboard management testing.

Ensuring full employer registration process works across all devices.

Employer dashboard management testing including but not limited to; posting a role, logos for clients can be seen.

Run report such as; new candidate registration report and insights and analytics report

Ensure all payment systems across job boards are working and sending receipts upon payment being received.
What we would like from you:
Knowledge of using online job boards.

Good telephone manner.  

Willing to learn and get stuck in.

A keen interest or experience in IT.

Good organisation and time management.

Knowledge of reporting metrics.
What we can offer you:
On the job training and development opportunities.

Help with your CV to enhance your prospects.

A friendly, funny and hard working team to become a part of.

Self development through our opportunities and on the job training.  

Free snacks, tea and coffee.

A chance to enhance your recruitment and CRM knowledge.

Help with your CV to enhance your career prospects.
If this sounds like something you would be interested in, please contact your local job centre or work coach today!
ABOUT OUR KICKSTART ROLES
Working hours will be 25 hours a week, Monday – Friday (office based, not remote).
All Kickstarters need to be unemployed and in receipt of universal credit.
Apply through your local job centre or work coach.
The job is for 6 months only (possibility to be employed full-time after initial 6 months).
To be eligible, you must be age 16-24 and on universal credit.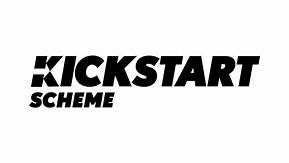 Please DO NOT apply via the button below. You must apply through your work coach or local job centre. The Inclusive Recruiting team can be reached on 0203 397 8333 or email apply@inclusiverecruiting.co.uk.