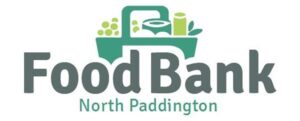 North Paddington is an evolving dynamic charity providing emergency food to local people experiencing temporary food crises. Our mission is to draw on the strengths of the local community, provide an accessible service to meet the immediate needs of the local people, enabling them to find their route out of food poverty. North Paddington has been set up to help address 'hidden hunger' and issues about the lack of food which affects 'thousands of people in crises across the UK' with a particular emphasis to support the people in North Paddington.  The organisers of the North Paddington share in the vision of 'creating a nation where no-one has to go hungry' and join the collective effort to make London a Zero Hunger City.
About the role
Salary: up to £28,000 pa
The Deputy Manager is responsible for ensuring the development and smooth running of the, enabling access to, and the delivery of emergency food to the local community. Your primary goal is to support people in crisis in a compassionate and empathetic manner with the provision of emergency food. The role will also involve the promotion of our work to churches, other faith groups, schools, local organisations and individuals. You will have a wide range of responsibilities. These include, promoting the vision and values of the charity, overseeing and providing the volunteering team with a stimulating and supportive environment, maintaining and increasing standards of customer service to the end users.
It is a very reactive role which requires a balance between compassion and assertiveness, as well as forward planning and strategic thinking.
Main Duties of the role:
Provide weekly, monthly, and quarterly reports on the activities and finances of the foodbank
Day to day management of Admin support role
Manage the North Paddington volunteer team
Foster relationships with local community groups, churches, schools, the local authority, corporate organisations, supermarkets and the media to support the charity.
Service Delivery

Provide regular and accurate reporting
Facilitate smooth running of Wednesday Sessions
Facilitate the planning and logistics of opening and setting up of session
Ensuring there is always adequate stock for clients
Manage any disputes that arise with clients during the session
Ensure all clients are treated with respect, empathy and in confidence.
Day to day management of Admin support
Ensuring admin role compiles data and stats on bids to feed into reports and keeping up to date with all reporting
Ensure administrator compiles impact stats for grant applications
Ensure administrator sends weekly thank you letters to all donors
Ensure administrator responds to general office keeping when donations are received (including administration when large donations are received)
Ensure administrator carries out weekly banking of income received
Ensure administrator is keeping adequate levels of petty cash
Ensure administrator keeps records of receipts
Ensure administrator coordinates volunteers on food drives
Ensure administrator sets an example for volunteers and offering advice and guidance to volunteers during Wednesday session
Managing volunteers
Responsible for ensuring adequate and effective levels staffing (delegating and reviewing as necessary)
Recruiting and training new volunteers on an ongoing basis
Assessing competency and capacity of volunteers on an ongoing basis
Overseeing volunteers' wellbeing
Managing volunteer expenses
Finances
Managing day to day transaction records for charity
Keeping up to date and accurate records of day to day income and expenditure
Communications
Preparing a monthly report for the operations committee and quarterly reports for the board of trustees
Assist with regular communication with key stakeholders e.g. Community/Corporate donors, Community groups (e.g. schools, churches etc) including planning and organizing staffing of talks and external events
Providing stats, data and insight on day to day service delivery and operation of (e.g. client numbers and stories) regularly to Communication strategic action groups to turn into promotional material across communication channels.
Attendance required at monthly operations meetings and quarterly trustee meetings
Cultivating relationships
Develop and effectively manage partnerships with local authorities, corporate organisations, churches mosques and other religious organisations, schools, community groups, projects and networks to support the successful maintenance of the charity.
Make effective use of Social Media and networking platforms, i.e.'s Twitter and Facebook to positively and professionally promote and benefit the Charity.
Develop effective structures for ensuring local community organisations have strategic involvement.
Undertake regular talks to distributors and donors to raise funds and project awareness.
Engagement and communication
Developing the company values and culture, bringing them to life. Securing buy in and commitment from management and employees
Maintaining positive staff experiences with events and promotion of other benefits
Working with the staff to understand their strengths, desires, ambitions as well as their challenges and frustrations.
Looking at initiatives to align staff to work towards common goals with an understanding of how their decisions and actions impact on others and on delivery
Inspiring, motivating and supporting staff so that they are thinking and acting at their best, delivering high quality work, working as an effective team and meeting organisational and individual objectives.
Creating 2-way channels of communication that allow staff to vocalise their ideas and suggestions for improvement.
Establishing individual induction programmes for new staff and volunteers, monitor effectiveness of, liaising regularly with new staff to ascertain suitability, training and support
Establishing KPI's for individuals and teams to work towards in line with the communication strategy and overall delivery plan, gaining buy in and commitment from all parties
Ensuring a programme of 1:1s are implemented and that any follow through actions occur
Assessing training needs and co-ordination of relevant training
Health and safety
Ensuring all process in relation to fire safety and first aid are implemented
Co-ordinating training and manage renewal dates
Liaising with facilities management over any concerns
Ensuring all equipment is tested in line with PAT testing regulations
Working closely with 3rd party H&S advisors
Ensuring risk assessment are all up to date and implemented
General
Attend quarterly North Paddington Trustee meetings to provide updates and feedback.
Perform all the duties required by the post in line with North Paddington's ethos and values statement, its commitment to a policy of equal opportunity and its aim of serving the community in a caring and practical manner
In agreement with Line Manager, pursue a personal program of learning and development to enhance your skills and performance
Knowledge, Skills and Experience (essential):
Experience of working and developing community projects
An effective & persuasive communicator, with the ability to engage with the people and organisations from a diverse background
Good facilitation, influencing, and negotiation skills
Demonstrable commitment to empowering and encouraging service users
Able to cope with the physical and emotional demands of the role
In possession of a current, clean driver's license
Good IT skills, with a working knowledge of MS Office applications
Knowledge, Skills and Experience (desirable):
Experience of managing volunteers
An effective networker
Experience of working across a spectrum of cultures
Experience of managing stock control systems
Personal Attributes:
Commitment to the goals, ethos, values, and vision of North Paddington, including a belief in the importance of all people of different backgrounds working together and respecting and valuing each other's contributions
Strong interpersonal skills and the understanding to deal with vulnerable people
Flexible to work at different times and in different places, with the ability to organise workloads, take responsibility and work on own initiative, adapting to the circumstances as and when required
Encouraging and resilient with a strong positive attitude along with a sense of humour
Resourceful and imaginative, bringing creativity to the role
The list of duties is not definitive, and the Charity reserves the right to amend the list of duties as the Charity and job role evolves.
This post will require a DBS check to be undertaken. Having a criminal record will not necessarily disqualify you from acquiring the post.
To apply for this job, please email your CV to Haleema Latif at haleema@inclusiverecruiting.co.uk
More Information
Salary Offer

up to £28,000 pa